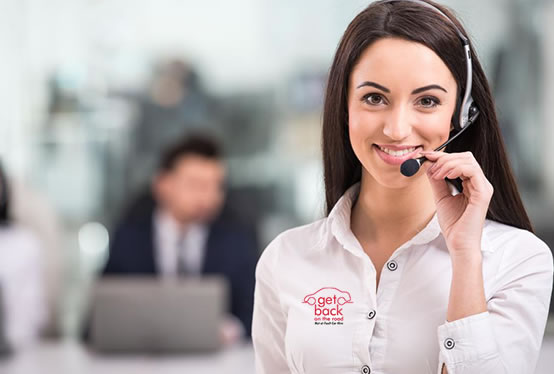 Our rental cars are free of charge if you are not at fault in a car accident.
It is a little understood fact that if you are not responsible for a car accident you are legally entitled to a accident replacement rental vehicle, fully paid for by the at fault insurance company. Most Australian insurance companies suggest for their insurers to rent the vehicle themselves then claim the costs back.
As you would fully understand the cost of renting a car can financially draining for some people to cover.
Luckily the Australian industry of accident replacement vehicles has evolved to address this scenario.
Fast & easy application to ensure you get a replacement vehicle with the minimum of fuss.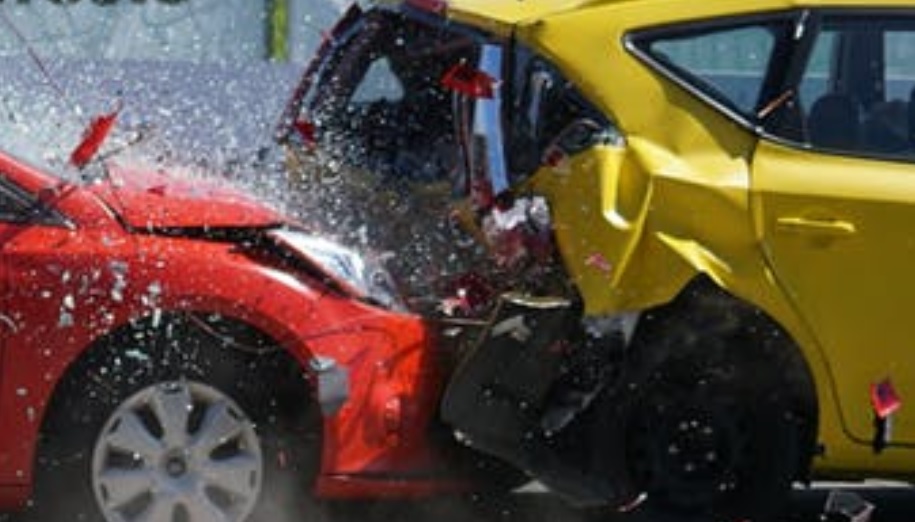 Using A Car Rental Website After a Collision
If you have been in an accident and are NOT at fault then we, Get Back On The Road, a not at fault car hire can provide you with a replacement vehicle for FREE. The costs are billed to the at fault party's insurance company.
A car accident can be a very traumatising experience, whether a slight hit or severe wreck. Besides the physical and emotional stress, medical, repair, and possibly insurance bills also accrue. The expenses are not something you would want to think about when recovering from an accident, and neither is the lengthy process. When a reckless driver causes your accident, therefore, getting your car repaired or replaced is usually among the immediate concerns after your recovery, especially if you rely on it entirely for your mobility.
That said, it leads us to the question …
"Can I source for a car rental service while mine is under repair or on a replacement process?"
Or rather …
"Where can I file a claim for a rental car service after mine has had an accident?"
Fortunately, however, you have more than one avenues for filing your complaint. Among them including:
The Negligent Driver's Insurance Firm
With this, you are entitled to a car rental service while yours is being repaired, or settlement negotiations are underway. In fact, it is part of the compensation plan that the driver's insurance company should cater for.
Your Insurance Company
If you have a car insurance policy that is inclusive of this package, on the other hand, you can claim for the same, whether or not the driver has a cover that would compensate. However, under the Australian law, you are not required to purchase a car rental insurance policy.
What Are The Pros and Cons of Filing Such A Claim?
This entirely depends on the choice you made above. Nonetheless, some of the pros and cons of each include:
1. A claim with your car's insurer may be processed more quickly and hence get a car sooner.
2. Even when you have rental car insurance, the coverage may be limited. In that, the insurer may only pay a specific pre-determined amount for the rental service, your coverage, or both. Leaving you with more expenses while trying to recover from the driver.
3. Your car's insurer may only suffice for a limited amount for your daily rental service; meaning you may not get the car of your choice.
4. The driver's insurance is liable for settling the car rental bills while yours is away. Fortunately, though, unlike with your policy, there is no limitation as to the number of days the coverage will last.
5. The reckless driver's insurer will most likely investigate the claim thoroughly before authorising a rental car service. Meaning waiting longer before the process is complete.
Can I Get A Car That Is Similar To Mine?
As per the agreement, after the claim has been approved, several insurance companies will work with a car renting firm to provide you with the service. The insurance company, however, may offer you the cheapest vehicle available to lower the costs. Again, you may have to collect the car if the renting company can not deliver it to you.
Am I Entitled To A Car That Is Comparable To Mine?
Again, this depends on whose insurance company is paying for it. The driver's insurance company, for instance, will provide you with a car that is similar to yours. Yours, on the other hand, may also provide the same, but only up to the cost the policy covers.
How Long Can The Rental Service Last?
Usually, the policy allows you to keep the rented car until yours is repaired or replaced. But immediately after settling your car's compensation, you will be required to return the rented car and arrange to pick yours.
But if the driver's insurance company is the one catering for your rental costs, they will terminate the coverage as soon as a favorable or complete compensation has been made. It is, therefore, necessary that you select a new vehicle soon to avoid extra charges.
Do I Have To Pay A Deposit For The Rented Car?
Well, the rental company may demand to have your credit card on their record before releasing the car, irrespective of who is paying for the service. And if you do not have one, you will need to liaise with them as to whether or not you can take the car on a down payment or any other payment agreeable.
Again, the renting company may try to convince you to acquire an additional cover for their vehicle. But if you had a collision insurance policy, it should cover for even the rented car.
Finally, insurance compensation processes are lengthy and complicated. But with Get Back On The Road help, none of these will be a bother.
If you need to file a property damage claim, you may be surprised at how complicated it can be and how the insurance company may delay paying your claim. The experienced legal team of a law firm has helped many clients with all types of insurance claims after a car accident.
Why Choose Us – Get Back On The Road?
Get Back On The Road has over 25 years of combined experience in the insurance and car hire industry. To make sure you get the best possible claim benefits we regularly attend industry conferences to keep in touch with the latest industry developments.
We can't wait to get you back on the road! This means we can minimise your hassle and maximise your comfort around the accident.
Visit Get Back On The Road website and start an online chat. Contact us at 1300 477 740 or send an email by clicking this link: info@getbackontheroad.com.au. Schedule your free consultation, get your questions answered and learn how we can help you!